Services: International Negotiation Assistance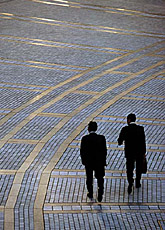 Are you negotiating an international merger? Or engaging a foreign outsourcing vendor? Maybe you are pursuing a major sales contract abroad? These and similar interactions can be the most important steps to the success of your international business.
Any company about to engage in major negotiations in another culture will find that we can help them achieve better results. Our process starts with an analysis of desired outcome, possible compromises, and walk-out conditions for both sides from their respective cultural perspective. Next follows a review of negotiation practices and do's & don'ts within the other culture, leading to a strategy/approach development done jointly with the negotiator(s).
Participation in the actual negotiation can be arranged if desired.

As a result, you will
optimize the outcome of your international business negotiation, whether conducted at home or abroad,
avoid costly mistakes caused by unfamiliarity with a business culture,
be well prepared for future negotiation rounds.
To learn more about how to become an effective negotiator abroad, read
International Negotiation: How Do I Get Ready?
.