Services: Global Business
Are you working through international channels and partnerships, setting up a foreign call center, engaging with a critical outsourcing vendor, executing a corporate merger across cultures?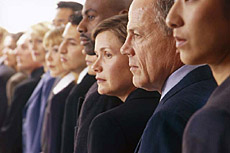 We assist in defining and executing your global business strategy. Be ready for international engagements and campaigns, and make them successful. These services will also benefit companies with existing foreign interactions (sales, project management, manufacturing, service, etc.) who aim to maximize their impact.
A project will commence with an in-depth requirements and obstacles analysis. Based on the findings, we will create and implement a comprehensive action plan including communication strategy and skills development.

As a result, you will
be able to define and execute a high-impact international business strategy,
greatly improve workforce effectiveness and productivity.
To learn more about how to become effective in international business, read
Ten Steps to Prepare For Global Business Interactions
.