Services: Cultural Savvy
Studies have shown that many foreign business interactions cause higher costs than they should. Among the major contributing factors are poor facilitation of communication, cooperation, and project management across cultures.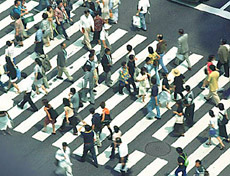 Do you know how to start your business or outsourcing engagement the right way? How about ways to avoid collaboration issues within your multi-national workforce? After an initial assessment of cultural competencies, targeted coaching will focus on establishing effective communication and cooperation with the other culture, e.g. through team workshops.
We also help individual business leaders prepare for cross-cultural interactions, foreign work assignments, and remote management roles.

As a result, you will become more culturally savvy and
be able to engage faster and more effectively in foreign business interactions,
understand and accomodate differences in how business is being conducted,
be able to build stronger relationships abroad, a key step in making international business successful.
To learn more about how to get ready for cross-cultural encounters, read
Ten Steps to Prepare For Global Business Interactions
.