Our Team of Experts

Lothar Katz is the founder and principal advisor of Leadership Crossroads. He has a wealth of experience in achieving productive cooperation across cultures and driving business success on a global scale. He has worked with organizations in many countries, helping them grow their global competence and international business. Among the clients with whom he has personally worked are companies such as EDS and Hewlett-Packard (IT services), L-3 Communications, Siemens and Texas Instruments (electronics), Merck Inc. (pharmaceuticals), Akzo Nobel, Celanese and Ineos (chemicals), TOTAL (energy), Pearson (education and publishing), The Cheesecake Factory (restaurants), and many others. He also coached many individuals on how to become culture-savvy leaders.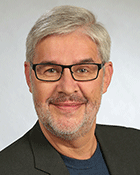 During his corporate career as a Vice President and General Manager with Texas Instruments, Lothar led large international organizations and managed global business units. He regularly interacted with employees, customers, outsourcing partners, and third parties in more than 25 countries, including China, India, Japan, and many other Asian countries. Originally from Germany, Lothar has lived in the United States and in Europe. He is a Business Leadership Center instructor at the SMU Cox School of Business (ranked among top U.S. schools with its EMBA and Professional MBA programs), a faculty member of the University of Texas at Dallas, where he teaches in the School of Management's Executive MBA and Professional Development programs, a lecturer in the Hochschule Bremen, Germany, East Asian Management EMBA program, and has given guest lectures at several other business schools across the United States and Europe.
Lothar Katz is a frequent speaker at conferences, organizational meetings, and other events, and the author of
Expert Partners
---

Jeremy Solomons helps current and future leaders to connect and communicate effectively across all cultures–geographical, organizational, professional and individual. He coaches, consults, designs curriculum, facilitates and trains in the areas of: Career/Life Planning; Creative Problem Solving; Cultural Competence; Leading Intact and Virtual Teams; Post-Merger Integration and Synergy; Strategic Planning; Well-Dressed Presenting and Naked Facilitating; and Whole-Brain Thinking.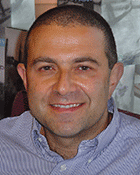 He has worked directly and indirectly with many international organizations across North America, Europe and Asia. In the past, he managed a diverse staff and worked with clients and colleagues from all over the globe, while employed as a full-time Banker, Educator and Journalist in six multinational institutions: Citibank, JP Morgan, Lloyds Bank International, Reuters News Agency, United Press International and the World Bank. Jeremy has lived, studied and worked for extended periods in eight countries. Born in Manchester, England, he holds MA and BA Honors degrees from the University of Oxford and speaks several languages.
Jeremy is adjunct faculty at the University of Texas' Professional Development Center in Austin, TX; the Intercultural Management Institute at American University in Washington, DC; and the Centre for Intercultural Communication at the University of British Columbia in Vancouver, BC.
---

Eleanor Eaton has spent her professional career in consumer and industrial marketing in the U.S. and around the world.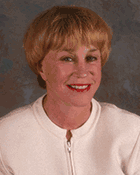 Originally employed by P&G in Marketing, Eleanor has worked as a consultant with McKinsey and Company. Since 1983, she has operated her own consulting practice focusing on competitive intelligence, acquisition due diligence and new market development in the U.S. and all major markets in Europe and Asia, including Russia, China and Japan. She has created distribution networks and identified manufacturing facilities in emerging markets. Eleanor developed and helped implement successful new market entry strategies for companies from aerospace to packaged goods. She has also conducted worldwide searches for innovative technologies across a number of industries. Among her clients are Xerox, James River, J&J, Sara Lee, Gillette, Kimberly-Clark and Eagle-Picher.
Eleanor has a Master's Degree in Mathematics from the University of St. Petersburg, Russia, and an MBA from the University of Pittsburgh. She has been a frequent speaker at various business events, including Chambers of Commerce, Webinars and SCIP (Society of Competitive Intelligence Professionals).
---

Oliver Sintobin is an export master distribution and management expert who helps businesses grow their sales by promoting their products or services in export markets. In addition, he buys products from US vendors and exclusively exports them through his distribution channels under branded or private label programs outside the United States of America.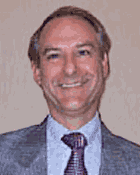 His work is helping manufacturers with quick penetration and bridging the gap of payment terms. Closely working with distributors to support these programs, Oliver regularly communicates with and frequently visits overseas markets to keep distributors up to date with the latest information and help with their own sales and marketing efforts.
A native of Belgium, Oliver grew up in a bilingual household and is now fluent in Flemish/Dutch, French, German, Spanish and English. After college, he moved to the US in 1977 and earned an MBA in International Management from the University of Dallas in 1980.
Oliver's experience reaches across a broad range of industries and products, including Life Sciences, Windfarms, Engineering Services, Consumer Goods, and Organic Fertilizers. He has helped numerous companies and business owners increase their international sales and business impact.